Miami, Miami-Dade County
Miami is a city in Miami-Dade County, Florida. The city is located at 25°45'42"N and 80°11'30"W. According to the United States Census Bureau, the city population was 430,332 persons. As of the last census, the median income for a household in the city was $29,989. Please visit the city page at my website and you'll be able to see all real estate data and detailed Miami statistics.
know more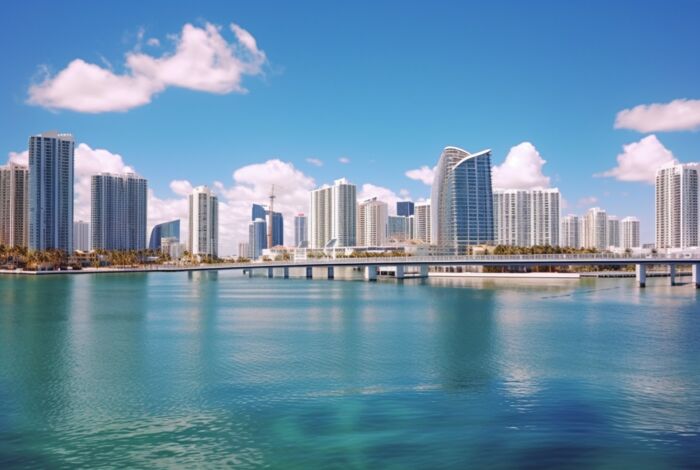 What's trending now in the market
UK student housing investors bet big amid pandemic

by

TRD Staff

on 2021-04-04 at 6:00 PM

Investors betting big on the United Kingdom student housing market are hopeful the fall will mean back to school and back to business. Many university students plan to return to campus at summer's end, which means more demand for nearby student housing. For the most part, investors don't believe the pandemic will severely impact enrollment in the mid- to long-term, according to the Wall […]

Jocelyn Wildenstein's Trump World Tower condo...

by

TRD Staff

on 2021-04-04 at 1:00 PM

Jocelyn Wildenstein, a socialite known for her extensive plastic surgery, went from billionaire to bankrupt. Now, creditors have sold one of three condo units she combined into a single residence at Trump World Tower in Manhattan. The unit on the 51st floor of the Midtown East tower was sold for $2 million, according to the New York Post. It was stripped of its interior. Wildenstein had […]

Overheated? DC-area fixer-upper gets 88 offers...

by

TRD Staff

on 2021-04-03 at 6:00 PM

For the latest evidence of a surging suburban sales market, look just outside Washington, D.C. There, a serious fixer-upper sold for 70 percent above its appraisal after receiving 88 offers — 76 all-cash, according to the New York Post. A buyer closed on the four-bedroom home in Silver Spring, Maryland, for $460,000, well above the $275,000 court-mandated appraisal that followed the owner's […]
How Much Time Do You Need To Save for a Down...

by

KCM Crew

on 2021-04-19 at 10:00 AM

One of the biggest hurdles homebuyers face is saving for a down payment. As you're budgeting and planning for your home purchase, you'll want to understand how much you'll need to put down and how long it will take you to get there. The process may actually move faster than you think. Using data from

Home Is Where the Heart Is [INFOGRAPHIC]

by

KCM Crew

on 2021-04-16 at 10:00 AM

Some Highlights There's no doubt about it: homeowners love their homes, and that feeling has become even more important over the past year. The vast majority of homeowners say they're emotionally attached to their home and that it has kept them safe during the COVID-19 pandemic. Owning a home provides a sense of safety, security, and accomplishment. Let's connect to move your […]

Why This Is a Great Year to Sell Your Vacation...

by

KCM Crew

on 2021-04-15 at 10:00 AM

As vaccines are administered and travel resumes, many of us are beginning to plan for those long-awaited vacations we missed out on over the past year. Some households are focusing their efforts on buying a vacation home rather than staying in a hotel, too. The National Association of Home Builders (NAHB) reports: "Second homes (i.e.,
I know everything about Real Estate. Contact Me!
2822 NW 79 Ave, Miami, FL 33122
I take the time to listen carefully to understand my client's needs, wants and concerns. I will be ready to take quick action when required and spend more time with those who aren't quite sure which direction to take. My genuine concern for my client's best interests and happiness ensures the job is done!
You can relax with confidence knowing you are in good hands
High probability of successfully completing the transaction
Excellent market knowledge of the area
Our client's data is entirely confidential and encrypted
We give you advice about preparing your home to sale